The trailer for Season 7 of The Walking Dead is out, and it brings a whole lot of speculation with it.
amc.com asked Co-Executive Producer and Special FX Make-Up Designer Greg Nicotero to give some insight on key parts from the trailer. You can watch the trailer right here, and then see what Nicotero had to say.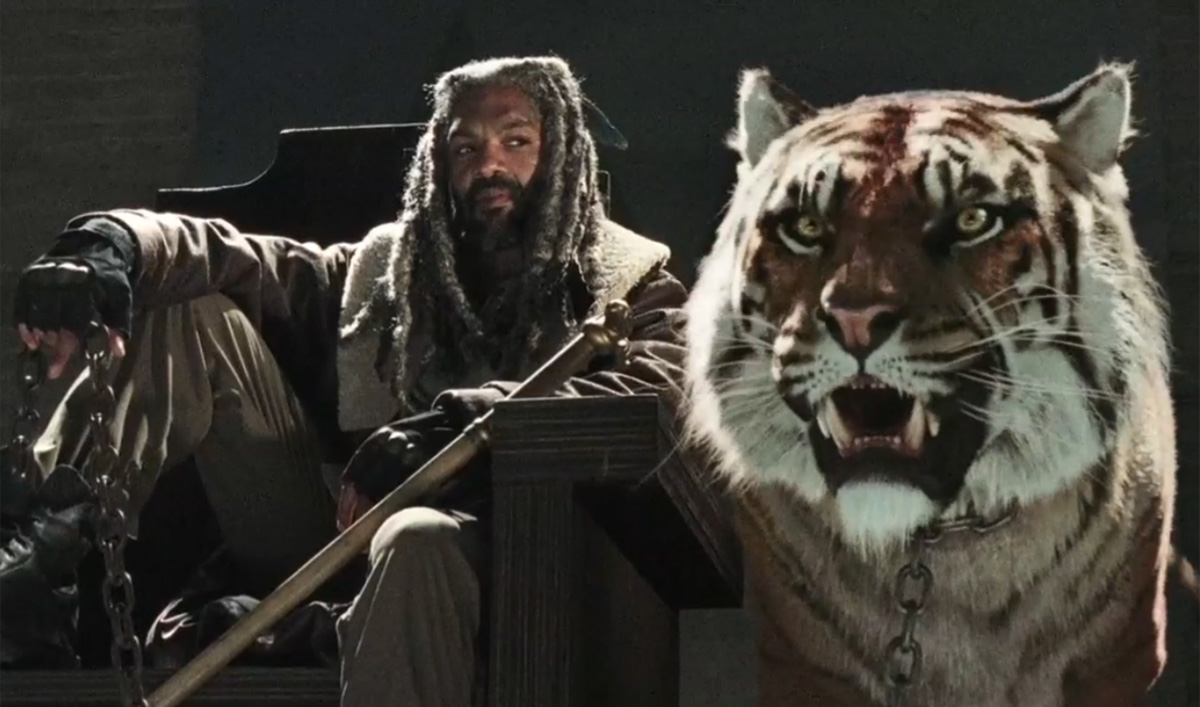 "The whole thing about the trailer is the promise of new worlds, and that's really what's out there… the Sanctuary, the Kingdom, Alexandria and wherever Tara and Heath are. To me, that's what's most interesting."
---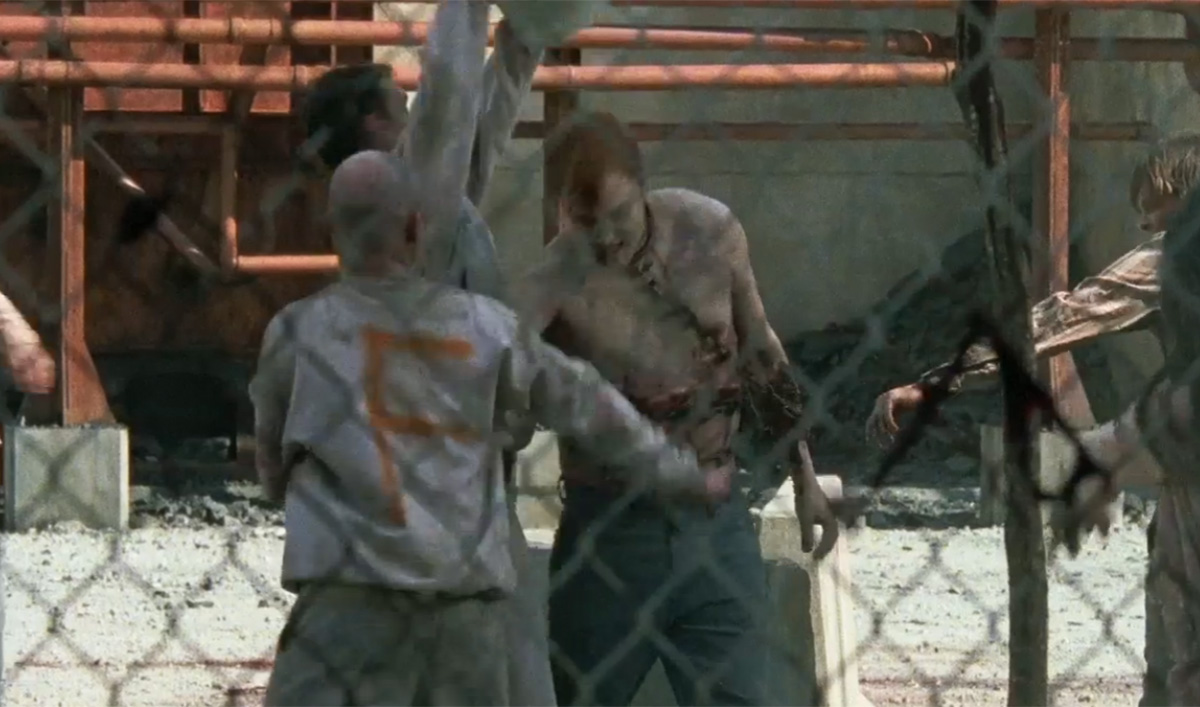 "When they're removing the bucket from the walker chained near the fence in the second shot of the trailer, clearly we're outside of the Sanctuary. Fans who know the comic books will know that part of the defense of the Sanctuary is that they chain walkers… there's a wooden spike there and you definitely get the sense that we're outside of the Sanctuary where zombie body parts are spiked and lashed and chained to the fence as a defense and a deterrent."
---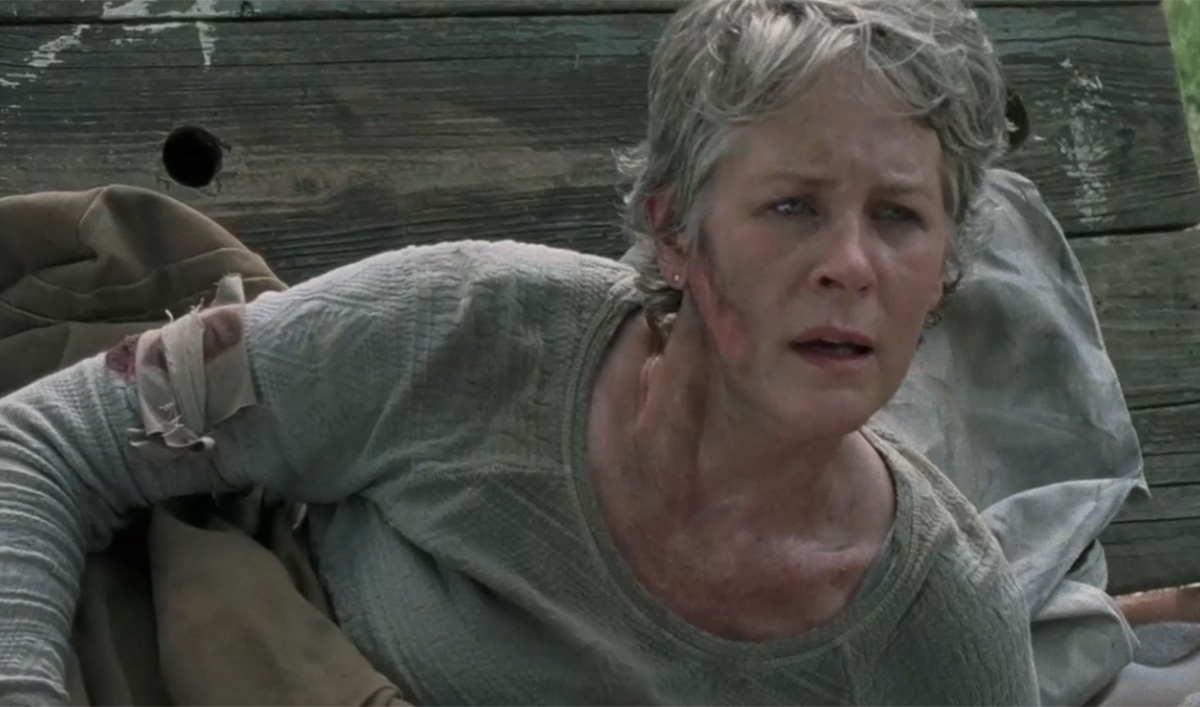 "I think the thing you'd notice about Carol is she still has the burn on the side of her face and she still has the gunshot wound in her arm. So, she has yet to arrive somewhere where she has been tended to."
---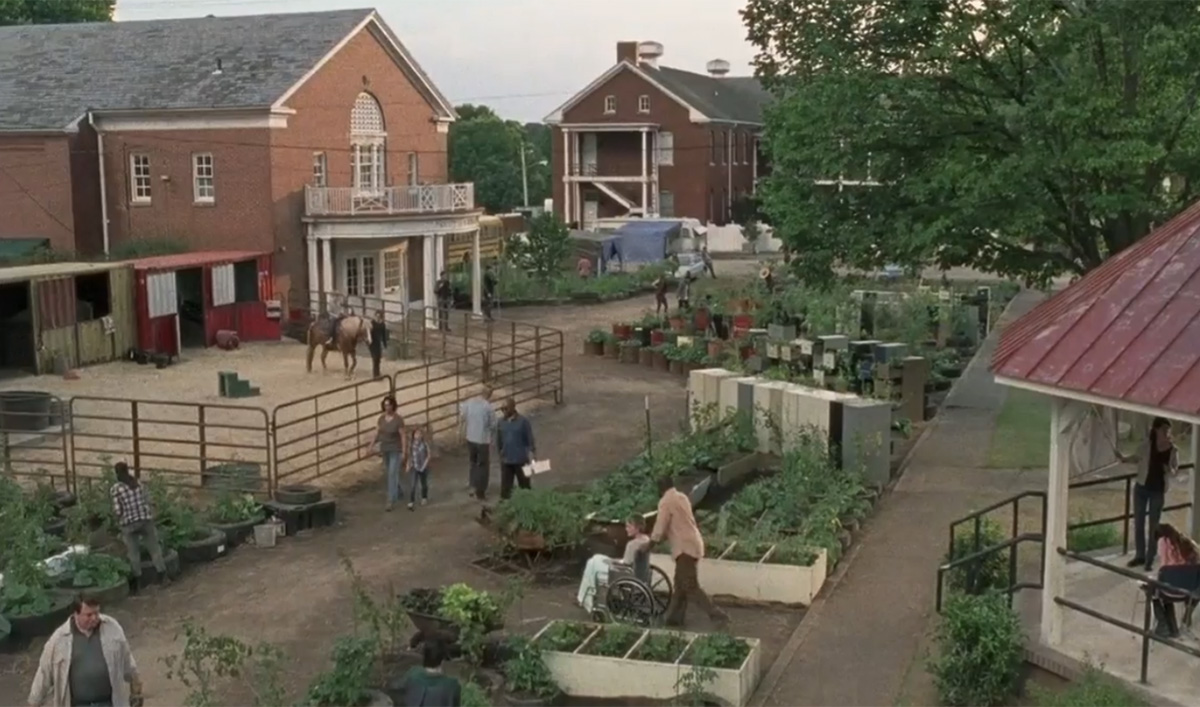 "You'll probably notice in the later shot of Carol that her bandage is changed."
---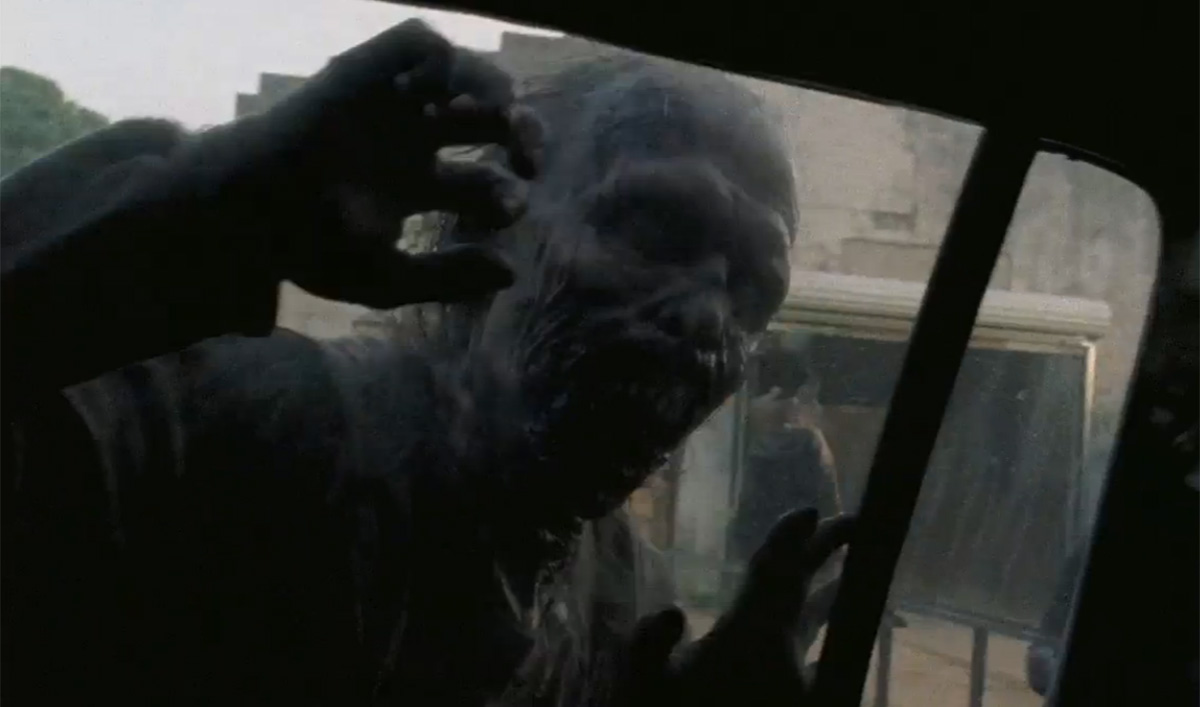 "In the close-up when the zombie appears at the window of the car, you can see Ezekiel and Morgan in the background."
---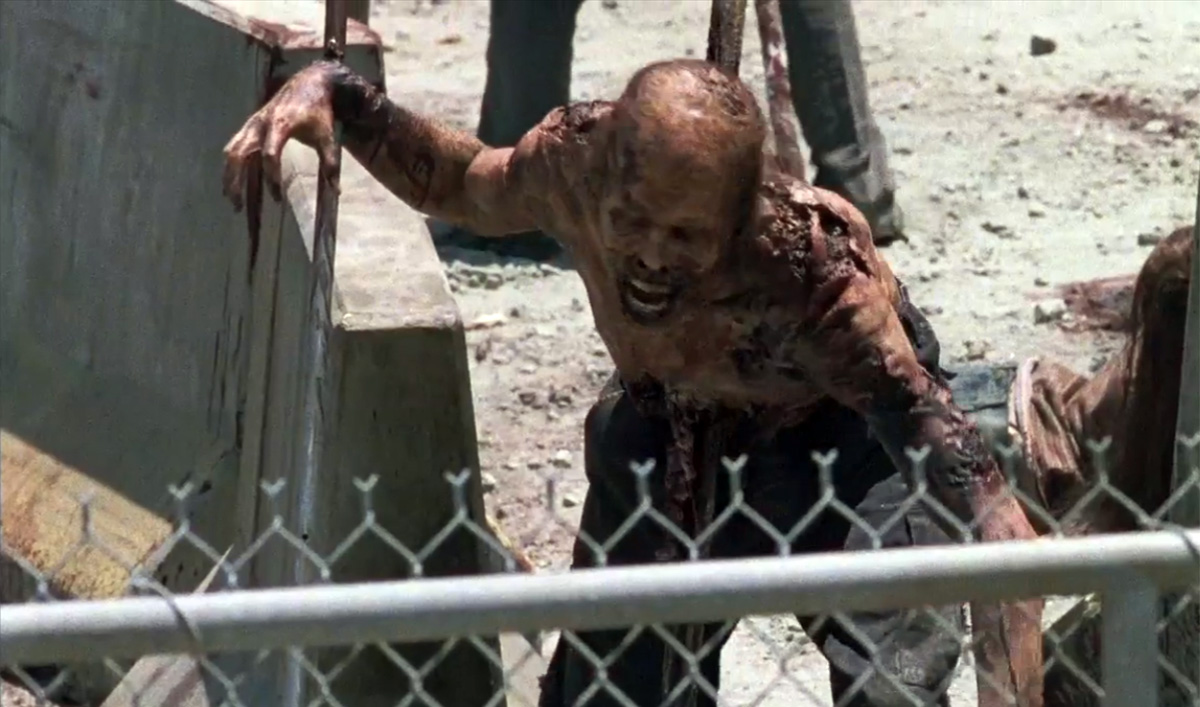 "Right before Negan pounds on the gate at Alexandria, there's a shot of a zombie. Again, you can see that because of the way that his wrist is spiked and because there's a spike going through his torso, that's another tease of the exterior of the Sanctuary."
---
The Walking Dead's Season 7 premiers on AMC, October 23, 2016.